BTA was founded in 2017 by a team of passionate professionals who specialized in working with children diagnosed with Autism Spectrum Disorder (ASD) in Northern California. Their goal was to provide the most efficient and advanced ABA evaluations and therapies. We develop our own materials and special tools to deliver the highest quality of ABA therapy. Our ABA developments and assessment techniques help us identify the most appropriate methods to develop a client's skills.
The teamwork carried out has united us and has identified the characteristics of a common good, mutual love, social responsibility and the passion to discover new solutions in the search to satisfy the needs of providing well-being to the communities around BTA, we are currently in network with government and private insurance companies.
The BTA logo represents our purpose to help clients diagnosed with developmental disorders reach their highest degree of independence and develop their skills. The silhouette of a child who extends their arms into wings with the desire to fly, was chosen to represent the freedom found when a child is given the tools to develop their abilities. Our programs are completely individualized and tailored to the needs of each client. We are committed to helping them enhance their independence, and maintaining the skills they have gained through the program.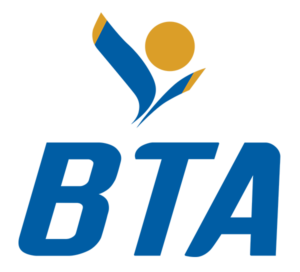 BTA's Vision is to continue researching and developing innovative systems for behavioral health testing and treatment. BTA will be a leader in providing services for patients diagnosed with Autism Spectrum Disorder (ASD), providing patients with the skills necessary to integrate into their communities and improve the quality of their lives.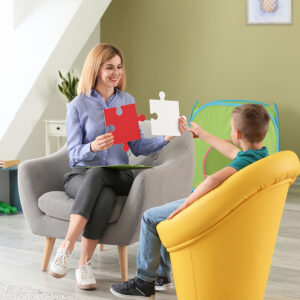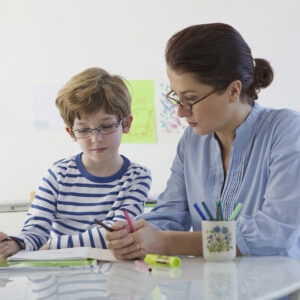 Our Mission is to provide unique and individualized ABA – based therapy to individuals with neurodivergent conditions and behavior disorders. Through compassionate and humble treatment, we strive to teach significant milestones to each learner to promote independence. We evaluate and modify systems to work in the best interests of our learners and make innovative and data- based decisions to uphold our values and principles. Our goal is to replicate a model of quality services across counties and regions throughout California, while empowering our team through collaboration , compassion and growth . We are committed to supporting our learners to reach their full potential and achieve new horizons
Professional and reliable service you can trust
Our values of integrity, solidarity, respect, and love guide us in helping clients develop their daily living skills and gain independence in their lives. We believe everyone contributes in a unique way to our society, and no one should be left on the outskirts. Each of our clients has a voice and we want to help them amplify it.
We deliver services through three levels of providers: Board Certified Behavior Analysts (BCBAs), Board Certified Assistant Behavior Analysts (BCaBAs), and Registered Behavior Technicians (RBTs/BTs). BCBAs and BCaBAs assess your child, develop a treatment program, and provide direct supervision and support to the case. RBTs/BTs work in your home to implement the treatment program and are supervised by BCBAs and BCaBAs to ensure the quality and integrity of your child's therapy.
BTA is committed to supporting each client and their family. We believe our team's unwavering dedication to the families we work with, and our high quality service are key components to a client's achievement.
"It's an honor to serve the community and families who require support with ABA therapies."
"I always enjoy getting to speak to each new family that's joining our agency. It's great to know that we're providing an essential service that will have a lasting impact."-
"At BTA, our families and learners are our top priority. We aspire to provide high quality services using evidence-based interventions and procedures."
"I love working in the field of ABA because we make a difference in our client's lives and their futures!"
"I love working with the families and our clients. I find it fulfilling to be able to use my education and knowledge in ABA to help special children acquire the skills that they need and shape their behaviors to become lifelong learners and gain more independence in the future."
"It gives me a great sense of fulfillment knowing that my BTA team and I are making a positive difference in someone's daily life"